Fabricated Products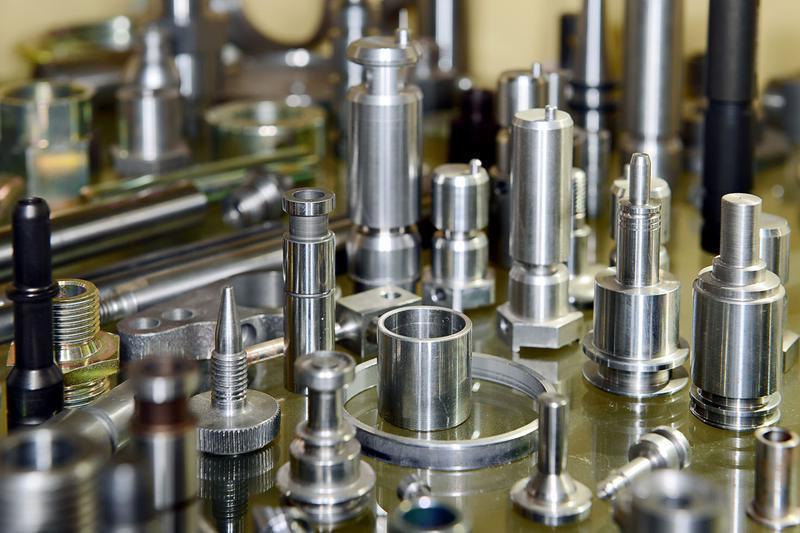 In the world of manufacturing and the innovation industry, fabricated goods or products are the results of any of the many metal fabrication processes and procedures. On a quick side note, metal fabrication is not the same as manufacturing, though, it's a part of it.
Manufacturing is the process of creating anything from raw materials to semi-finished goods and materials without the assembly of it. Fabrication, on the other hand, is the process of putting up these specialized products by assembling it.
Oftentimes, metal fabrication involves everything, too just like manufacturing. The only difference is, fabrication ends with a complete and finished product – while manufacturing ends in either raw, semi-finished product or a component for equipment.
Here in the state of Kentucky, we at Kentucky Contract Manufacturing Technicians are the manufacturer that many companies and businesses have trusted with their work and their projects. We are the leading metal fabricators and manufacturers in the state, capable of producing a wide range of fabricated products that include:
Automotive parts and components
Aircraft parts and components
Frames and Enclosures
Brackets and Covers
Medical equipment
Construction supplies, equipment, and parts
Hand tools
And many more
Metal Fabrication Simple Definition
If you still can't wrap your head around it – metal fabrication is simply the process of manufacturing that shapes, forms, and produces metal into different parts or components of equipment or end products. More often than not, the most common and the largest population of fabricated products are tools such as screws, nails, hand tools, cans, and the like.
Our metal fabrication procedures here at Kentucky Contract Manufacturing Technicians give only the guarantee of producing the best and the highest quality of fabricated products you need.
What Industries Do We Work With?
The flexibility and versatility we have is one of the key strengths and components that we utilize keeping us at the top of the industry's ladder. We offer our services to a whole wide range of industries from the medical department and industry, the manufacturing industry, cars and automobile, even the construction and the aerospace industry.
Whatever industry you're in, so long as you need help in terms of outsourcing fabricated products, we're the best bet you have. We can deliver at the earliest time possible without asking you to pay for a fortune!
Different and More Effective Procedures
Regularly, fabrication experts and companies follow simple and basic guidelines and procedures in order to arrive at the best and the most attractive results – and that's how we differ from other manufacturers and fabrication companies.
Our strategies and techniques go far and beyond the normal spectrum as we never get stuck in thinking about how we would be able to provide the best quality of services to our clients.
Our procedures are carried out after complete study and research about the industry, the market, as well as the raw and semi-finished materials that need to be used. We never jump into the procedure without us knowing exactly how we can spring back.
When you work with us, you will be able to:
Save more money in costs
Receive high quality fabricated products and goods
Commit fewer errors and mistakes
Minimize overproduction at a steady rate
Produce the products you need at a faster rate
Why We're The Best?
Kentucky Contract Manufacturing Technicians are known to be simply the best in manufacturing and in metal fabrication because of a lot of different things including our commitment and our dedication and delivering everything that our clients need.
We live up to all of our client's expectations – and we even go the extra mile. You can count on us to help you with everything you need; from the creation of raw materials, the execution of certain metal fabrication processes – to the distribution and the dispersion of fabricated products in whatever industry you might be in.
What You Can Get With Us
When you work with us, you'll not only get the products you need on time – when you work with us, you will obtain a business partner and an affiliate who cares for your business or your company just as much as you do.
We value all of our clients' businesses and we never stray from thinking about how we'll be able to help them.
In all our services, we maximize our company's efficiency and productivity rate and we find many different ways on how our clients can save for the cost they'd have to shell out for the production of their fabricated goods.
With the help of our wide range of connections and networks, you'll never be lost.
Our services don't end after we've delivered everything you need – in fact, it just starts from there. When we're finished producing the fabricated materials you are asking for, you can also ask us for inspection, further research, as well as other services including laser cutting, sheet metal bending, steel bending, powder coating, and many more.
Currently under our employ are expert boilermakers, blacksmiths, engineers, and other professionals who would help you every step of the way. In addition to that, we also employ a team of customer service experts and representatives to help you with remote assistance.
You can also get some type of estimate from them should you need to figure out how much it's going to cost you when you work with us.
Kentucky Contract Manufacturing Technicians is the absolute one-stop-shop manufacturer that you can count on when you need outsourced fabricated products and goods for your business or for your manufacturing procedures.
Work with us and never deal with your problems the same way! We'll take care of all that you need and we will be prepared to produce and to create the exact products you need using our highly-advanced types of machinery and technologies!
Experience the best services and let us be the one to produce all the fabricated products you need!
You will never really have to look for anything else with us here at Kentucky Contract Manufacturing Technicians! We're your complete-package, full-service contract manufacturer and metal fabrication company!
Our core offerings and services at Kentucky Contract Manufacturing Technicians includes, but is not limited to, the following below:
We service multiple cities throughout the state of Kentucky. We provide all the services listed above, and much more in every city throughout Kentucky.
If you don't see your city listed or a specific service listed, don't worry. All you have to do is contact us by either giving us a call or filling out our online contact form. Then we'll discover what are some of the top solutions for you, your business, and executing a solid solution.
See our city areas of service: