Low Volume Manufacturing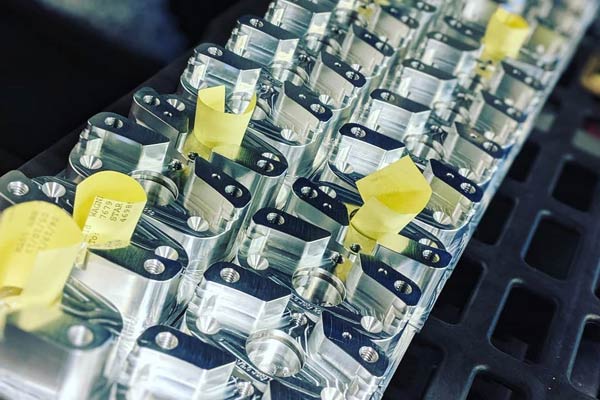 Product design has been one of the booming industries in the manufacturing world. Other than the fact that it requires precision, accuracy, and a whole lot of skill – it's not an easy task or business to accomplish.
That's primarily one of the reasons why many startups and entrepreneurs never dive deep into the entire procedures yet even if they're knowledgeable about it. The most usual thing they do is to work with and be in business with other contract manufacturers first.
And for them to be able to produce only the right amounts of products and outputs and to avoid overproduction is by finding a company that can accommodate low volume manufacturing.
What is Low Volume Manufacturing?
The term is self-explanatory but for the benefit of everyone, it is the process or the type of manufacturing that only produces a limited amount of products and outputs.
In comparison to mass production, low volume manufacturing is achieved by selecting and deliberating only a few parts, materials, and components that the company would need, resulting in less surplus.
Most manufacturers do not want this kind of setup because of the fact that they will earn less than what they'll make if they went on to the regular type of mass manufacturing or production but we here at Kentucky Contract Manufacturing Technicians are the company that you can trust with it.
We Value Your Business
Whether you're a new business or you've been a player in the market for quite some time already, you would receive a few too benefits with it. In fact, we value your company in the ways you do and that is one of the reasons why we're deemed to be the best and the most dependable manufacturer in the state.
You work with us – you'll be able to maximize and optimize the production you have. Not only will we help you with your business, but we will also get you the learning and the knowledge that you need in order for you to prosper in the industry.
Advantages of Low Volume Manufacturing
There are quite a few advantages that low volume manufacturing gives you – and here are some of them.
One of the primary advantages that low volume manufacturing has over regular mass production is that it – obviously – saves you a lot of money. Given the fact that you will not be producing everything all in one go, you would definitely save a lot.
"Time to market" is defined as the length of time of creating something until it's available to be put on sale. It's an essential part of any business because this time is crucial especially when it comes to the availability and the time for it becoming available.
With low volume manufacturing, you can expect your time to market to be a lot shorter and a lot faster in comparison to the regular mass production and mass manufacturing.
And when you work with us here at Kentucky Contract Manufacturing Technicians, we'll take care of your business by making sure that all your products and outputs are of the highest quality while we ensure that it'll have a shorter and faster time to market.
Outsourcing even low volume items are safer in terms of your laborers and the quality of your products and your outputs. All manufacturers are experts when it comes to creating and producing whatever part you need them to produce.
Whether you need them to help you with a semi-finished product or just a part of a component, chances are, they'll be able to produce and make better versions of it than you.
So you released two products: 100 units of the regular products you were producing and 50 of a new product – and the majority of your market fell in love with the new product – what do you do with the extra products you wouldn't have used for?
When you engage in low volume manufacturing, you would not have any problems when it comes to redesigning. Since you're not making too much of the same stuff, you'll be able to redesign a lot easier and a lot faster without the fear of too much surplus.
And those are just some of the few and the most common benefits that low volume manufacturing gives you. There are a lot more other advantages you can count on it and you should definitely take it as the manufacturing strategy you would be working with.
The State's Number One Solution
Here in the state of Kentucky, we at Kentucky Contract Manufacturing Technicians have been the state's number one choice when it came to low volume manufacturing. Never did we forget to consider the thoughts and the opinions that our clients have – making it a tandem of skills, expertise, experience, and overall knowledge.
We will never be dubbed as the state's top solution when it came to manufacturing if it weren't for the high quality of outputs we provide our clients.
Work With Us!
Worried that your industry is too complicated and complex that regular manufacturers would find it hard? Good news – we're not a regular manufacturer! We will be able to help you with anything you need.
It doesn't really matter whether you're in the regular manufacturing industry, the automotive or aerospace industry, the medical industry, and so on; we will help you with the components, products, and the materials you need and we'll be the only solution you would look for!
You can trust us for we have the best, the most comprehensive, and the highest quality of materials and machinery, leading towards the creation of the best versions of the outputs you need. Kentucky Contract Manufacturing Technicians is a company that you can trust to become your business partner and your business affiliate – you can find everything you need with us!
From regular manufacturing, to the complete process and procedure of metal fabrication – we are the company that you'll all ever need!
You will never really have to look for anything else with us here at Kentucky Contract Manufacturing Technicians! We're your complete-package, full-service contract manufacturer and metal fabrication company!
Our core offerings and services at Kentucky Contract Manufacturing Technicians includes, but is not limited to, the following below:
We service multiple cities throughout the state of Kentucky. We provide all the services listed above, and much more in every city throughout Kentucky.
If you don't see your city listed or a specific service listed, don't worry. All you have to do is contact us by either giving us a call or filling out our online contact form. Then we'll discover what are some of the top solutions for you, your business, and executing a solid solution.
See our city areas of service: