Sheet Metal Finishing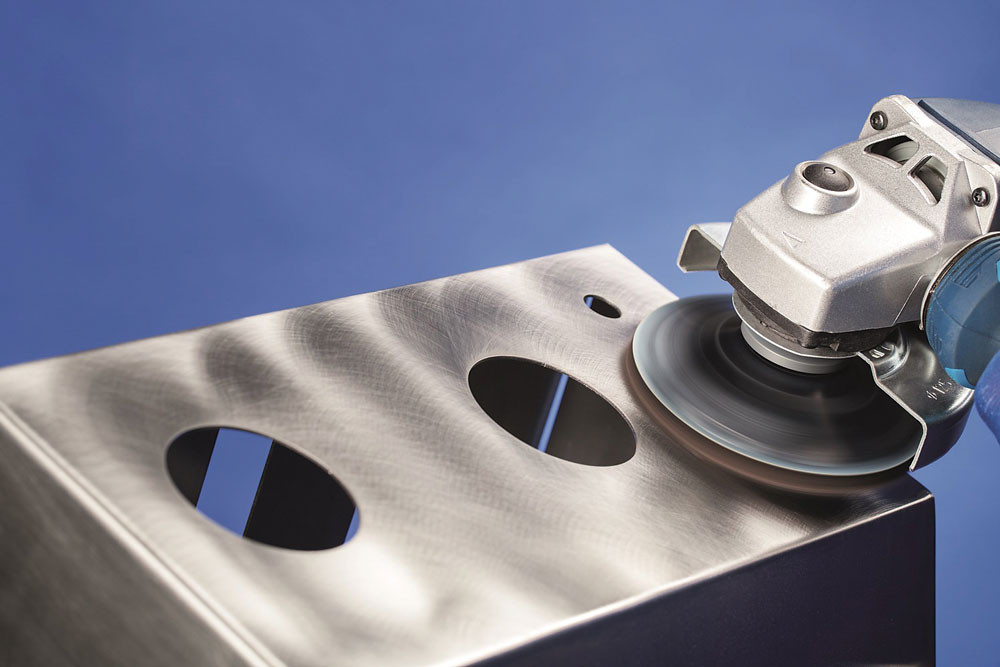 It is common knowledge and sense to all of us that first impressions do last – however, would you really be able to judge a book by its cover? Can the appearance of something dictate and define what that thing is when the spindles of time take over it?
In the context of metal fabrication, judging something by its appearance is one of the few but most important things – why? Because now it's finished will be how you can gauge certain things like:
How durable the product is
How long would the product last without being corroded
If you've been stuck with your old manufacturer and fabrication company and nothing good is happening, switching would be the best option for you. Here in the state of Kentucky, only with us at Kentucky Contract Manufacturing Technicians will you be able to experience high-quality finishes for whatever type of metal or steel fabricated product you have.
You can choose from the wide-scale of options that we have and we will never disappoint you with what we have to offer. But before we do so – let us first look at and dissect the question: why is the finishing of a metal sheet or steel important?
What Does Metal Finishing Mean?
For the benefit of everyone, metal finishing is the process of placing some type of cover or coat over a metallic fabricated product for various reasons rather than just being aesthetics and physical appearance.
Technically speaking, finishing is just like the act of "varnishing" in wood. Unlike the idea, metal finishing involves a lot of different types of finishes that have their own advantages and benefits.
Probably one of the least popular metal finishes is metal plating as it involves a chemical bath to coat the exterior of the product or the component. More often than not, the cover would be Polytetrafluoroethylene or PTFE or nickel.
In addition to that, an electric current would be applied to trigger the catalytic process, forming the coat or the cover.
Though metal plating is part of the least methods of finishes, it is one of the finishes that employ the best results:
It protects the surface or the exterior from corrosion
It adds up to the overall durability of the product
It polishes and makes the exterior of the product shine
Are you after a buff polished finish for your product may be for decorative purposes? If so, then buff polishing would be the best option you can take when it comes to finishing your metal or your steel. The process utilizes a wheel of cloth to buff the exterior of the product – giving it a glossy effect.
What's the Best?
The best type of finish would depend on how you need your product finished. If you're looking for the most durable and the sturdiest finish, keeping it free from corrosion – then metal plating should be the finish you're considering.
However, if you're more on the aesthetics of the exterior of your product, then buff polishing is the best for you.
We at Kentucky Contract Manufacturing Technicians can help you a lot when it comes to the finishing of your steel or your metal – not only are we skilled and adept in finishing your product off, we can also give you the guarantee that it's not going to go through the wear and tear process easily if you entrusted the fabrication of it to us.
Work With Us For the Best Results!
Can't find the best fabrication company or manufacturer to help you with the finish you need for your products or parts? Give us a call and we'll immediately send you an estimate of the services you need!
Many companies, businesses, and manufacturers have trusted none other than us here at Kentucky Contract Manufacturing Technicians for their sheet steel and metal finishing projects – but never did they receive anything negative from us and our procedures.
If you can't land on the best fabrication company, you're just on the right page! Dial us and we will be more than happy to help you with your finishing!
You will never really have to look for anything else with us here at Kentucky Contract Manufacturing Technicians! We're your complete-package, full-service contract manufacturer and metal fabrication company!
Our core offerings and services at Kentucky Contract Manufacturing Technicians includes, but is not limited to, the following below:
We service multiple cities throughout the state of Kentucky. We provide all the services listed above, and much more in every city throughout Kentucky.
If you don't see your city listed or a specific service listed, don't worry. All you have to do is contact us by either giving us a call or filling out our online contact form. Then we'll discover what are some of the top solutions for you, your business, and executing a solid solution.
See our city areas of service: