Laser Cutting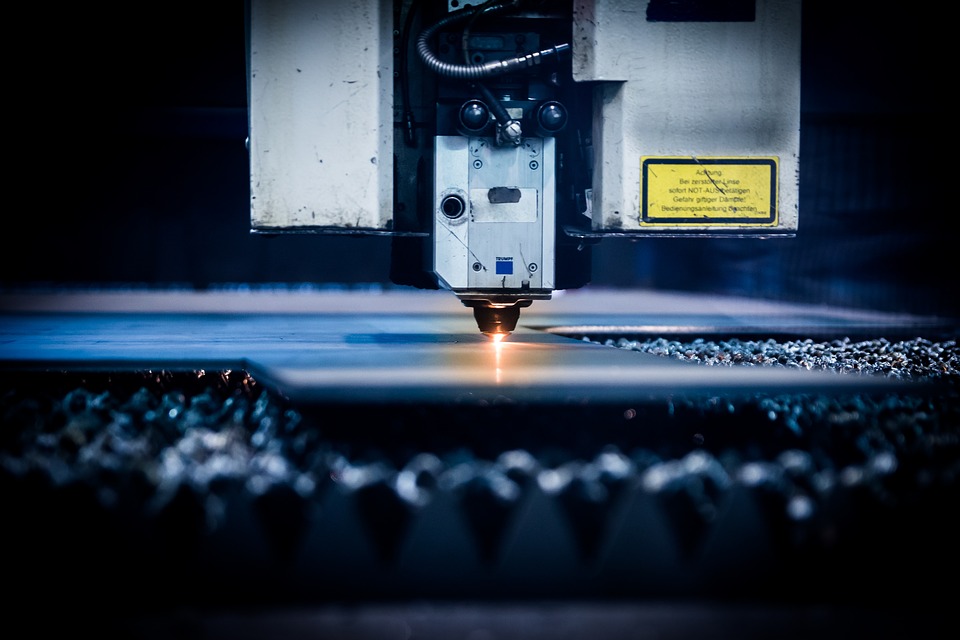 Manufacturers and fabricators try to refrain from the traditional way of cutting steel and metal for various reasons – one involving the safety and the security of the laborers and the workers. Other than that, many have deviated to laser cutting as their means of specifically working on the final size of their product, material, or component.
Across the entire state of Kentucky, we here at Kentucky Contract Manufacturing Technicians are the company that most manufacturers, businesses, and companies trusted for the cutting of the sheet metal they needed for their materials and their components.
Not only that – we're the all-around company responsible for the manufacturing and the fabricating of some of the state's most famous and most known parts and components.
Benefits of Laser Cutting
Some companies might think that laser cutting is a bit of an extreme type of job because of its costs and its advancements when in fact, it can actually be the reason why they'll be able to save a lot of time, effort, and even money!
What are some of the most notable and recognizable benefits and advantages that laser cutting offers?
With laser cutting, the beam of the laser is only what touches the material or the workpiece. Meaning, if laborers are to supervise the process, they need not be in contact with what's cutting it.
In most cases, laser cutting machines are computer numerical controlled (CNC), meaning, they're set-off by a program that's pre-determined and are done even before the process.
Laser cutting is an accurate process that can cut several pieces and inches of metal at a time. Compared to the regular and the conventional methods and procedures for metal cutting, laser cutting involves pre-programmed codes so it doesn't need maximum supervision.
So you need to outsource the metal and steel cutting process and you chose us? We can help you a lot with it because our laser cutting procedure can cut and divide metal sheets into the shapes and forms you want at a faster rate compared to traditional and conventional cutting.
With a faster rate, you'll be able to produce more products and components easily and at a higher production percentage.
Getting a manufacturer to help you with the cutting of your metal pieces and craft is one way that you could increase your productivity because you would not be stuck up working on it full-time. With our work here at Kentucky Contract Manufacturing Technicians, you can be sure that the products and the outputs that you'll be delivered would be in their best conditions.
Laser cutting can even ensure that all products that would be put in the program would be complete replicas of one another. There'll be no need for you to worry about having quite a few differences about it.
If you want it to be uniform and in its best quality, choose to work with the number one contract manufacturer and metal fabrications company in the whole state of Kentucky. Big businesses and even the public sector have trusted us – why shouldn't you?
We're the company that provides only the most precise and the most accurate of all products and outputs and you'll never get the same quality we offer with some other company.
Why You Should Choose Us
Not all manufacturers are equipped with the best and the most advanced equipment and materials – but with us here at Kentucky Contract Manufacturing Technicians, we are able to produce the highest quality and the best types of products and outputs with the help of our modernized and advanced technology.
We have invested well in the craft, being able to put money into the right types of machines and software, the experts and machinists, and even the offices we work in.
You should choose us if you are looking forward to producing high-quality products and items, as well as if you want it to be finished in a faster and a speedier rate than the usual delivery you're receiving.
We're You're All-In-One Company
We are contract manufacturers meaning, we're able to help you with anything from the start of the metal fabrication process, to the finish. We're not just the experts you can count on with your need for cutting – you can also bank on us if you need help with all the steps in metal fabrication including:
Design Structuring or Designing
Laser Cutting
Metal or Steel Bending
Welding
Finishing
Assembly
Over the course of our experience in the industry, it was quite a difficult journey for us to learn all the strategies and the knowledge we have now. We have made investments in the types of machinery, the equipment, the technologies, and even the people and the knowledge that we now have, sculpting us in being the best company there is.
Experience World-Class Quality Services
Kentucky Contract Manufacturing Technicians would not just leave you in terms of creating the best and the highest quality of products, we'll duly accompany you every step of the way. Our services don't just revolve around steel and metal fabrication and contract manufacturing, you can also count on us when it comes to customer service and customer experience.
Many businesses have come to our aid and they got what they were not able to get with other contract manufacturers and metal fabricators – peace of mind. When you work with us, all of what we'll do will be for your own benefit and for your own success.
Whether you need simple and basic tools, parts, and materials – or if you need finished and fabricated components, we're the company you can bank on. We can work with you even if you're in any industry as we have under our employ the best engineers, professionals, and machinists to work with you.
Give us here in Kentucky Contract Manufacturing Technicians a call and we will be more than happy to get you the form of the metal you need via our advanced laser-cutting procedure!
You will never really have to look for anything else with us here at Kentucky Contract Manufacturing Technicians! We're your complete-package, full-service contract manufacturer and metal fabrication company!
Our core offerings and services at Kentucky Contract Manufacturing Technicians includes, but is not limited to, the following below:
We service multiple cities throughout the state of Kentucky. We provide all the services listed above, and much more in every city throughout Kentucky.
If you don't see your city listed or a specific service listed, don't worry. All you have to do is contact us by either giving us a call or filling out our online contact form. Then we'll discover what are some of the top solutions for you, your business, and executing a solid solution.
See our city areas of service: