Structural Steel Rolling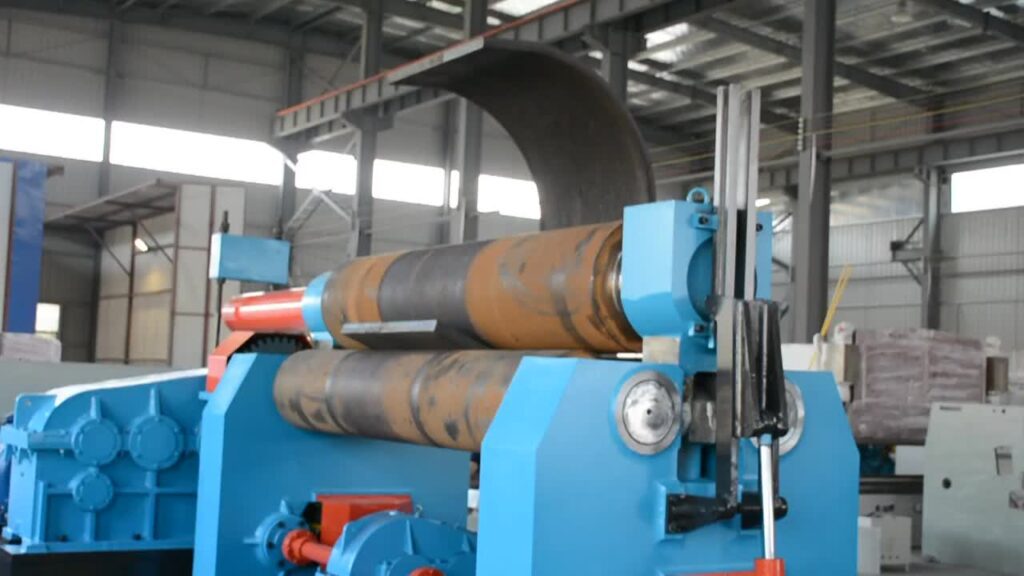 Steel is one of the most abundant materials in the world of construction and without it, several establishments would not have been built. Back in the early days when steel was just a new thing for our inventors, the idea of working on metal sheets has quickly been discarded – and the idea of working with rolled steel took over.
As per our early metal workers, rolled steel and metal were easier and a lot more flexible to work with compared to sheets. This paved the reason why rolling mills were invented – they were created and invented for the main purpose of rolling metal and steel.
Years passed and rolling mills evolved – and it's not just the industry of structure and construction that needs rolled metal. In fact, many others are in need of it; from furniture and other commercial companies, the manufacturing industry, mechanical and automotive – and even the aerospace industry.
But with us here at Kentucky Contract Manufacturing Technicians, we solely focused on structural steel rolling to provide all clients in the industry of construction with the best-rolled, the highest quality, and the sturdiest of rolled metals.
Rolled Metals and the Construction Industry
For the purpose of being easier to work with, many construction companies have started to look for rolled metal and steel more than metal sheets. In addition to that, rolled metals can be formed via hot rolling which provides and produces a lot more strength and durability to the steel – keeping it rigid and free from whatever type of compromising dilemma.
That's why our company has invested in tons of different steel rolling machines – some of which are even controlled by computers to achieve better, faster, and more accurate and more precise outputs and products.
We Will Never Waste Your Time
Are you tired of working with the same company providing you the same sets of results every single time? Do you find it time-consuming to find the perfect vendor or supplier for the raw materials you need?
Working with us can answer both of those questions because not only can we promise and guarantee high-quality products and outputs – we can also be the company you can trust to procure the materials that you need.
As a matter of fact, other than structural steel rolling processes and procedures, you can also trust and count on us if you need help with:
Laser Cutting Designs and Procedures
Complete Metal Fabrication
Steel and Metal Bending
Welding
And Many More
The least of our activities is to waste your time so we will work harder, faster, and stronger in order for us to get you the strongest and the most durable of the rolled metal you need.
Craftsmanship at its Finest
Other than the traditional ways of steel rolling, we have teams of experts, engineers, and decade-long metal workers who were able to devise unorthodox ways on how you can roll steel and metal in a creative and innovative way.
If you need your fabrication company or your manufacturer to get creative – then you and we are a perfect match.
Error-Free Production
The quality of work is among, if not the most important things to look at in production. With quality comes everything from aesthetics, attractiveness, down to the sturdiness, and the structural build of the part of the component.
When you work with us, you can be sure that:
The products and the outputs you're looking for would be at their highest quality
Fewer errors and mistakes would be incurred
It's done in the most efficient and in the most effective ways possible
You will never question the quality of our outputs. Rest assured that you will come back for more of what we offer.
We Deliver – Right On Time!
We deeply understand the business needs and the schedules that you have to follow and as a matter of fact, that's one of our primary motivations and targets in providing everything you need on time – even faster.
Work with us and we'll free you from your constant worry and stress of working with multiple suppliers, manufacturers, and vendors – we will do everything that you need a manufacturer or a fabrication company to do!
Where Do You Want To Go?
Are you looking for a manufacturer and a fabrication company that you can very much trust and bank on? Are you in search of the best company that can accommodate all of what you need? Where else should you go when we here at Kentucky Contract Manufacturing Technicians can give you all you need?
We can help you in terms of the laser cutting and design, as well as the welding, the press braking – down to the finishing and the assembly of your product or your component.
High-Quality Equipment
One of the more reasons why you should trust us is because we effectively utilize and make use of heavy-duty and modern machines and technologies. Our investment in them helped us in becoming the top and the best metal fabrication company and manufacturer in all of the states.
Whether you need us to roll heavy loads of metal – or if you are in need of a company that you can trust when it comes to the cost, there's no place you'd rather be than with us!
The Best in the State!
Construction companies, contractors, developers, sub-contractors, and even manufacturing companies and agencies have worked with us through thick and thin in their search for only the best and the highest quality of metal outputs, products, and components.
If you can't seem to find the best manufacturer or fabrication company in the state, then you haven't seen or heard of our work yet. Kentucky Contract Manufacturing Technicians has been considered by many companies and consortiums to be the most dependable, the most likable, and the most professional manufacturer in the state.
Give us a quick shout and we will never have any problems with your metal fabrication and manufacturing requirements ever again! Say goodbye to late deadlines and low-quality output!
You will never really have to look for anything else with us here at Kentucky Contract Manufacturing Technicians! We're your complete-package, full-service contract manufacturer and metal fabrication company!
Our core offerings and services at Kentucky Contract Manufacturing Technicians includes, but is not limited to, the following below:
We service multiple cities throughout the state of Kentucky. We provide all the services listed above, and much more in every city throughout Kentucky.
If you don't see your city listed or a specific service listed, don't worry. All you have to do is contact us by either giving us a call or filling out our online contact form. Then we'll discover what are some of the top solutions for you, your business, and executing a solid solution.
See our city areas of service: