High-Mix, Low-Volume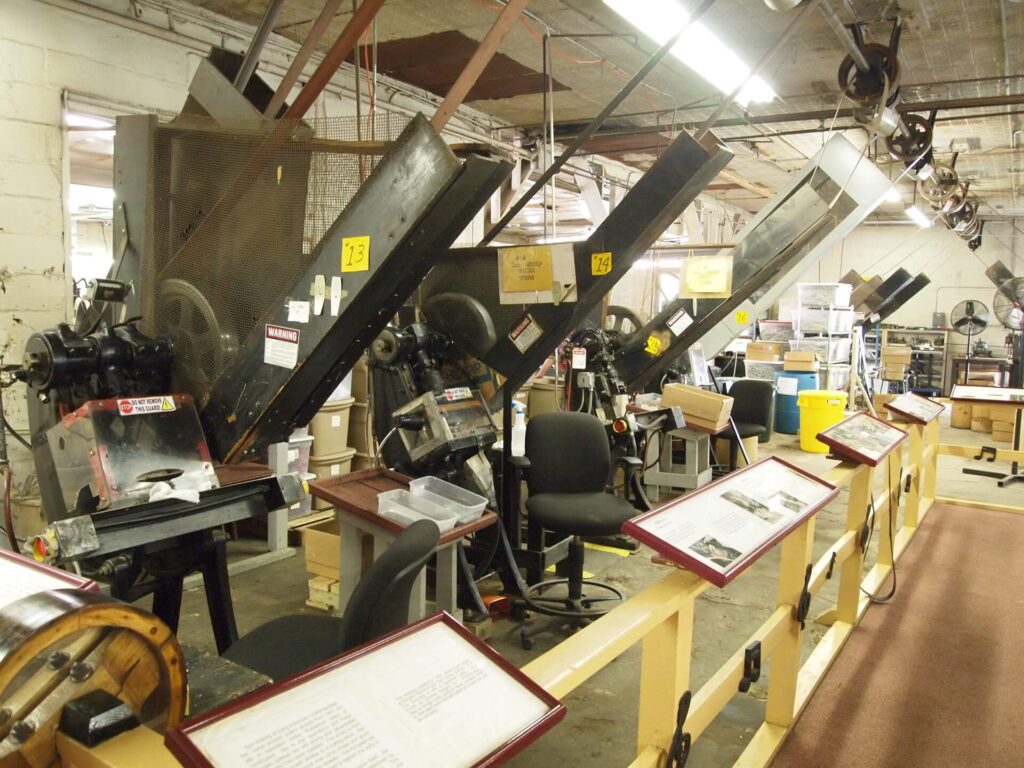 Manufacturing companies are not always aiming for the mass production that their usual clients ask for. As a matter of fact, one of the lean principles of business includes high-mix, low-volume, or HMLV for short.
This type of process is the production of many different types of products of the same or the different kinds in a controlled volume rather than producing more than 500 pieces a day. One good example of HMLV is the production of designer bags.
Designer handbags are created and crafted rather rarely than what the average person thinks. For instance, a designer handbag can only produce a total of 1,000 products a year for a specific bag type and model – and it can create just around 500 for something that has more creativity, design, and those that have higher prices.
We here at Kentucky Contract Manufacturing Technicians are the company that you can absolutely count on for the high-mix, low-volume production or assembly you have.
The Need for HMLV
Why do you think HMLV is one of the most used and the most utilized types of manufacturing or production especially when it comes to specific items? As the mix and versatility of models of certain items increase and diversify, you can come to the conclusion that the production of each of these would see a decrease.
With HMLV, companies and businesses are able to do the correct type of prioritization and the specification on the products that are to be produced and manufactured.
Out in the state of Kentucky, we're the go-to company of manufacturers and other types of businesses and organizations when it comes to production. They know that when they choose to work with us, they can:
Trust our lean principle procedures and methodologies (high mix, low volume)
Attack challenges in a different and a more efficient way
Save money compared to how they were overproducing
And many more
The Same With Small Batching?
Many would think that the idea of HMLV is the same as small batching when in reality, they're not at all alike. Small batching is the production of quality goods in controlled batches and it's usually in plain form.
With HMLV, we will get you the specific type of product that you need – you just have to check and inspect it. Usually, job shops are the companies that you can trust for this type of business fully – never will you experience any type of problem when you work with HMLV manufacturers if your goal and aim are to produce more versatile products and outputs in lower amounts and volumes.
Meeting Consumer Demand
Back when manufacturing was still a new sound to the ears, many companies had the idea of capturing and attacking the market in a different way – and they did this by producing and offering more products in an adjacent manner but are completely different.
This can include factory and manufacturing equipment that is produced – a manufacturer that undergoes HMLV can produce 10 units of milling machinery, 5 units of turning machinery, and so on.
The main idea is for them to be able to meet the demand of consumers by giving and creating what they would need to simplify their procedures and methodologies, and for them to be able to see and witness better and more effective productivity.
What do you think would happen when you produce less of the same product but you have other products to offer? More people would know what you offer, spreading the name of your business or your brand without you lifting a finger.
With the high-mix, low-volume manufacturing strategy, you'll be able to have access to a wider range of the market – touching even the fields and the markets you did not have access to before.
The market is swarmed with a lot of possible changes at the last moment – and it's inevitable. The only way you can counter it is by being versatile and flexible. With the large scale of skills and expertise we have, we can give you the guarantee that the complexity we'll provide is superb.
You don't need to think about or worry about the comprehensiveness and the overall quality of the products – even if they're a lot, you can trust our operators and our machines to help you with everything!
We're the Best
If you are looking for a manufacturer that can help you with a high-mix, low-volume strategy, you can choose to work with us here at Kentucky Contract Manufacturing Technicians for it – not only will we be able to give you good-quality and versatile types and ranges of products, we can also give and provide everything you need in a smaller and in a shorter timeline too.
Other than our lean manufacturing strategy, you can also count on us to help you in strategizing how we can go about producing everything you need by using and managing the least cost we can help you with.
Why You Should Work With Us
If you're looking for an HMLV manufacturer that you can count on, there's no question that we should be the one you should work with. Many companies and businesses have already tried our services and they can't just help but work with us again because of the improvements and enhancements we have made with their business.
Whether they needed a high mix of many different products with different bases, or if they want a more versatile and a wider range of choices, we were able to help them with what they needed.
Overall, Kentucky Contract Manufacturing Technicians is the company that you can count in producing the quality overall products and outputs that you would need.
Contacting us is necessary for you to know and to figure out what you'll be up against – we are the company who can help you greatly and drastically in terms of production so you can free that part of your mind already!
Allow us, a world-class company to work for it so you can focus more in terms of growing and expanding your company or your business!
You will never really have to look for anything else with us here at Kentucky Contract Manufacturing Technicians! We're your complete-package, full-service contract manufacturer and metal fabrication company!
Our core offerings and services at Kentucky Contract Manufacturing Technicians includes, but is not limited to, the following below:
We service multiple cities throughout the state of Kentucky. We provide all the services listed above, and much more in every city throughout Kentucky.
If you don't see your city listed or a specific service listed, don't worry. All you have to do is contact us by either giving us a call or filling out our online contact form. Then we'll discover what are some of the top solutions for you, your business, and executing a solid solution.
See our city areas of service: