Job Shop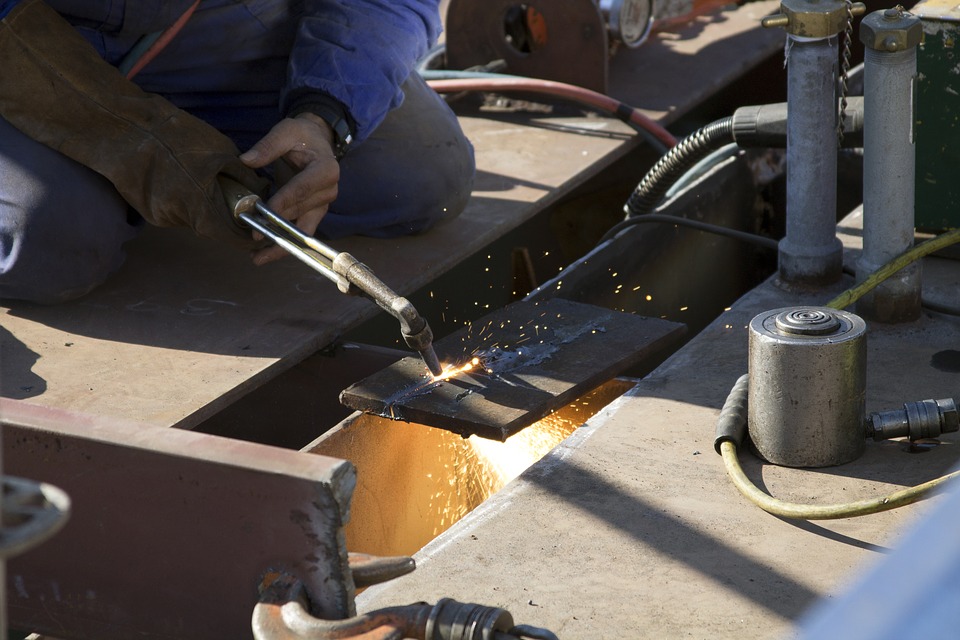 Manufacturing has grown to have and produce many different types of jobs and kinds – one of which is a job shop. You can most certainly compare job shops top Santa Claus' workshop where all types of specific and specialized things are made.
But in a deeper and more detailed sense – what is a job shop? How are job shops different from the usual manufacturing process? What types of products and outputs do job shops produce?
We will answer all of those questions here at Kentucky Contract Manufacturing Technicians and you might even be enticed to work with us for all of your production needs.
First and foremost, let's try to understand what job shop manufacturing is.
What is a Job Shop?
Ideally, job shops are defined to be a small-batch facility in manufacturing and they are usually used for specialized item manufacturing. Unlike regular manufacturing, job shops' products and outputs are for a general purpose.
Job shops are known to be Santa Claus' workshop because of the specialization it has. Unlike regular mass production and manufacturing, the production of job shops are generally lower in terms of volume but high when it comes to the versatility and the choices and types of produce.
How is a Job Shop Different From Mass Manufacturing?
A job shop is not something that's separate from manufacturing; as a matter of fact, a job shop is a type of manufacturing process where it creates and produces small volumes and batches of goods, products, and output.
And unlike regular manufacturing, each and every phase in a job shop is special and specific. Meaning, the machines, tools, facilities, and workstations in a job shop could have the same types of functions and performances – they'll just vary in terms of the final output.
Job Shop Manufacturing Example
One good example we can provide in terms of job shops in the cake industry. Imagine a cake shop regularly and fully operating – the regular cakes that they produce by batches are anywhere between 80 to 100 – and that will all depend on the need of customers.
For instance, if a client wants a chocolate cake with specialized icing and design, they'll make it. So the factory of where these cakes are created is filled with stations that are almost the same with one another; they're just different when it comes to how the cakes are presented and finalized.
How can Job Shops be Beneficial?
But why would you work with a job shop if you can work with a regular manufacturer? How can job shops benefit you and your business in a way in which manufacturers and regular contractors can't? With a job shop like us here at Kentucky Contract Manufacturing Technicians, you'll be able to get the following benefits and advantages.
Unlike a regular manufacturing facility, job shops would most usually not experience overproduction because of the fact that they produce outputs and products by specific batches. In the example we gave above, the range of 80 to 100 cakes depend on the demand and the likes of the clients.
They can go less and they can go higher than that usual amount depending on the demand of the specific product.
The goal of mass production is to produce a large number or volume of goods that would satisfy the need of the clients. They can be anywhere from regular raw materials, semi-finished products and components, and so on.
They would not mind overproducing because they have the mindset that the products and the outputs they'll produce will eventually be bought and taken by other businesses of the same kind or maybe for some other company.
Not sure how you'll be able to prioritize certain clients, companies, and products? Don't worry, a job shop will be able to help you with it. Just like with us here at Kentucky Contract Manufacturing Technicians, we can take the distinction of how we'll prioritize what you need.
Our teams of skilled and technical workers, laborers, and engineers would not leave you with something that you need less of.
Akin to regular company-level production, the production made and operated in job shops can closely be monitored because of the small batches. Small and little errors are easier to be noticed and to be recognized than that of mass production.
The movement of the products along with from one stage to another can closely be seen and can be picked out easily, guaranteeing the quality of the final output or product.
Our Special Approach
Unlike other job shops, we will ask you for the amount of each product or item you need and the approximate amount. We even have quantifying techniques and strategies that can help you a lot in terms of the selection for the number of goods and outputs you need.
The regular procedures that we take in our job shops involve the following stages:
The data on what products are needed and how many of them are to be produced
The execution of the procedures to create and to produce the outputs that are needed
Inspection of the amount as well as the quality of each component and material produced
Finalization of the products before the delivery to the client for their own quality control
Kentucky has given us their trust when it came to the production of small batches and versatile types of items. Kentucky Contract Manufacturing Technicians is a company that you can absolutely count on when it comes to the production and the fabrication of metal goods, parts, materials, and components.
Never did we fail to provide our clients with the best and the highest quality of the products and the materials that they needed. You can trust us the same way they have trusted us – we will never let you down!
Give us a quick shout and we'll go about producing everything you need! Experience world-class quality production by paying for only a small amount!
You will never really have to look for anything else with us here at Kentucky Contract Manufacturing Technicians! We're your complete-package, full-service contract manufacturer and metal fabrication company!
Our core offerings and services at Kentucky Contract Manufacturing Technicians includes, but is not limited to, the following below:
We service multiple cities throughout the state of Kentucky. We provide all the services listed above, and much more in every city throughout Kentucky.
If you don't see your city listed or a specific service listed, don't worry. All you have to do is contact us by either giving us a call or filling out our online contact form. Then we'll discover what are some of the top solutions for you, your business, and executing a solid solution.
See our city areas of service: