Metal Fabrication and Engineering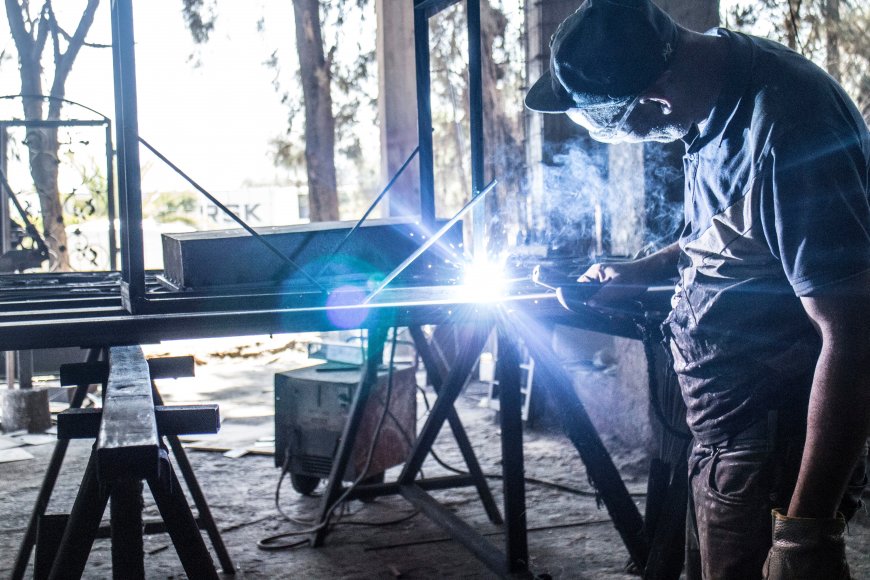 There are not a lot of manufacturers and metal fabricators who can help you with the comprehensive services you need. Some companies are only excellent when it comes to welding – where they fall off in cutting or bending; there are some that highly-excel in engineering, where they fail in the fabrication process.
With the metal fabrication and engineering services we have here at Kentucky Contract Manufacturing Technicians, we can help you from the engineering and the forming of ideas, down to the complexity of metal fabrication.
What Are Our Services?
Across the entire state of Kentucky, we're the sole company that can help you from the engineering of your products, materials, and components, up to the complexity and comprehensiveness of the metal fabrication service.
In fact, we're the company that can help you with a wide range of services that include:
We can help you cut steel and metal through the use of manual and CNC cutters. Whatever cut you want, we're knowledgeable and skilled with it. Our company can also help you with the design you need – we're a complete package!
One way to finish your products and your outputs is by powder coating. It gives a sense of entitlement to your product with the aesthetics and the durability it boasts. With the use of our highly-advanced powder coating techniques and sprayers, you'll get to the final output or the product you need.
You can count on us and our expert welders in the industry capable of executing MIG welding, TIG welding, spot welding, and even aerospace welding. Whatever you need to be done and welded – we can do it!
Experience the best and the most durable welding procedures with our help here at Kentucky Contract Manufacturing Technicians. And never worry about the strength of your products and your outputs ever again!
The process of rolling sheet metal that can be used for manufacturing or for construction purposes is also a service we can help you with. And if you can't be too sure with how the engineering of it will be, you can count on us to provide the necessary and the relevant information you might need!
We use CNC press brake machines in our steel bending procedures to help you produce imitations of all the products, materials, parts, and components you need.
That's not all we offer – those are just some of the key services that we can help you with if you need metal fabrication; plus the added bonus of the engineering assistance you can get from us is something that definitely puts value to the money that you will pay for.
What Do You Need?
Being a client, it is important that you're certain with the things that you need before you set out in finding the perfect metal fabrication expert you would be working with. You need to ask certain questions for you to arrive at the best results; questions including:
What products or parts do you need to be done?
Are you satisfied with the engineering of the products you have put in place?
How large of a volume do you need?
When do you want this to be completed?
When you choose to work with us here at Kentucky Contract Manufacturing Technicians, we can give you nothing but the best with the prototypes, components, and even some little parts that you need. In fact, you will be carefree when you work with us because:
You'll Get Everything You Need and On-Time
The most valuable trait we have like a contract manufacturer is our urgency. We will be able to help you with anything, from your regular parts, materials, and components, down to the equipment or the prototypes of whatever you need.
The best part about that? – we'll give it to you on time and even faster. We work urgently because we understand all our clients' business needs so we have ample time to change and add a few things up, too!
Fewer Errors and Mistakes
With the best mechanical and civil engineers in the league, all the products you will get will be 99% perfect. We would engineer our processes and procedures specific to what and how you need them to be and rest assured that there'll be little-to-no mistakes involved in it.
Customer Engagement
It is our favorite when our clients have deep and meaningful relationships with us. By doing so, we're able to communicate better and to provide the thoughts and opinions we have clearer without the judgment that some clients have.
We can help you with your metal fabrication and engineering request no matter what industry you're in. Get the products that you need or your business by working with us here at Kentucky Contract Manufacturing Technicians. When you do, we can assure you that you will never find any other company and that you will be more than satisfied with our services.
Specialized Products
Should you find yourself in need of specialized products that would be used for commercial purposes, you can count on our team of engineers and professionals, too. Whatever the scale or size of a certain product is, we'll always be there ready to help you with what you need.
We've proven our skill and our expertise to dozens of clients from all over the state and we were left with nothing but commendations, positive feedback and comments, and even extraordinary results from the products and outputs we have given.
Our work will clearly defy the belief that has formed in your minds about the contract manufacturing and metal fabrication – we'll work hard to get you the exact result you want and need so you will exert less time and effort in thinking about it.
Kentucky Contract Manufacturing Technicians is your one-stop-shop for all of your engineering and metal fabrication needs. Whether you need help in creating enclosures, boxes, construction equipment, or even the simplest of sheet metals, we're just one call away.
You will never really have to look for anything else with us here at Kentucky Contract Manufacturing Technicians! We're your complete-package, full-service contract manufacturer and metal fabrication company!
Our core offerings and services at Kentucky Contract Manufacturing Technicians includes, but is not limited to, the following below:
We service multiple cities throughout the state of Kentucky. We provide all the services listed above, and much more in every city throughout Kentucky.
If you don't see your city listed or a specific service listed, don't worry. All you have to do is contact us by either giving us a call or filling out our online contact form. Then we'll discover what are some of the top solutions for you, your business, and executing a solid solution.
See our city areas of service: