Metal Fabrication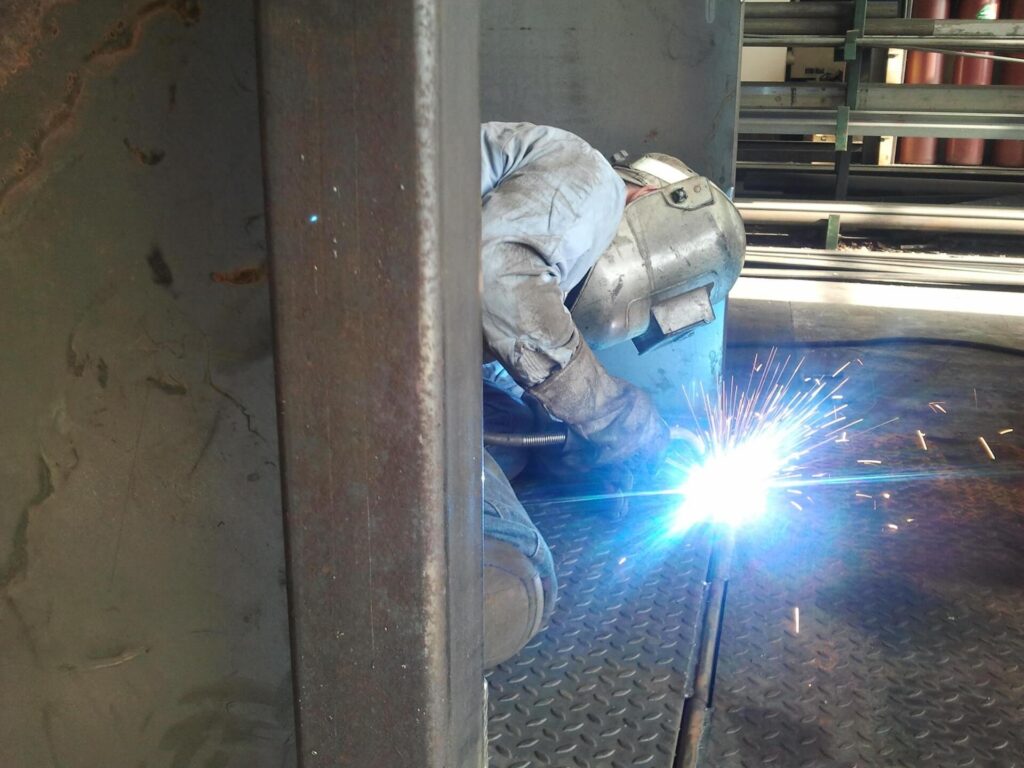 If you've done a lot of reading about fabrication and manufacturing, then you know that it's a process that involves many different parts, procedures, and types of finish. Manufacturing or fabrication can work on a large scale of raw materials like wood, plastic, gems, metal, steel, and many more.
Metal fabrication, however, is the process of procuring a product through the use of combining and fusing components and semi-finished products that a certain company, business, or a manufacturer needs.
Overview of Metal Fabrication
Metal fabrication has been a widely used procedure and it's something that created most of what you see in your everyday lives. From your computer, your kitchen tools and equipment, your house – even your car and your office has a component or a material that has been made from metal fabrication.
Let's break it down a little bit to fully understand what it is. The term "fabrication" is used to describe the process of creating something from different parts that have been manufactured. Thus, "metal fabrication" is a process of creating something with metallic parts and components by either creating it from scratch (manufacturing it) or just combining and assembling some of the parts together.
Metal Fabrication Usual Operations
Can't wrap your head around what metal fabrication is? You're not alone – in fact, even some manufacturers are left baffled with what it is.
To help you understand more what metal fabrication is, here are some of the processes and operations that are under metal fabrication:
Milling & Turning
Grinding
Drilling
Forming
Welding (All Types)
Assembling
Bending
And Many More
These are the most common processes and operations involved in the overall process of metal fabrication and not all companies are skilled in doing all of these. If you need a flexible and versatile company that is able to help you with anything, you can count on us here at Kentucky Contract Manufacturing Technicians.
We're the state's top pick when it comes to metal fabrication as we've helped dozens of different clients, businesses, and even other manufacturers completely with the products, outputs, and components they needed.
Importance of Metal Fabrication
Wherever you look, there's metal fabrication everywhere; wherever you go has some type of sign that it went through the complex process and procedure of metal fabrication. It is true that the world would not be the same place if it weren't for metal fabrication and in fact, here are some of the benefits it has given us.
Whether you're in the commercial industry, the structural and the construction industry, even in the medical and manufacturing, metal fabrication can help you with fast-rate and advanced production.
From the bodies of cars and automotive, the cabins of aircraft, even the equipment of some types of machinery – they would not be here today without metal fabrication.
Imagine metalworking by hand. That's how it used to be but if we were to compare the rate we are in now, what do you think would happen to different industries? Metal fabrication assures and guarantees that every product and component is uniform.
With metal fabrication using machines on a larger scale, it decreases the manual workforce and labor that would come from experts, welders, benders, and even metal cutters. Not only are your expenses less, but the danger in producing it could be a lot decreased too.
Operators would be working farther from the machine and that's one of the best things about metal fabrication.
We ride on trains, buses, cars, ships, and airplanes and they're all products of metal fabrication. Think about it – what they're made of, how they operate – how they're entirely made. Can they be made by hand? They can, yes, but it can take years – even decades.
With the advancement that metal fabrication offers, the most complex of trains can be done within a few years, all complete with the functionality.
Why Go For Metal Fabrication? 
If you're in an industry that utilizes metal parts, components, and equipment and you need superb production, going for metal fabrication would be the best option for you. We at Kentucky Contract Manufacturing Technicians can help you with all the processes you need and in fact, working with us can get you the following advantages:
We're ISO 9001:2015 certified, meaning, we're all experts and the products and outputs we provide are safe
We can help you in the production, as well as the procurement of the simplest and the most complicated of metal parts and components
Our team of experts and specialists are all experienced and accustomed to the fabrication and manufacturing process
We can get you the products you need in the fastest time possible without disregarding the quality of it
We're Different
Every business or company needs to be distinct in order for them to be the unique company that people would work with. Whether you're in the simplest commercial industry, the structural or construction – or even in the most complicated of automotive and aerospace, we at Kentucky Contract Manufacturing Technicians are the best company you can ever work with.
The different approach we have in the requests and problems our clients have sold us our ticket to the top of the industry's ladder. Instead of focusing on producing high-quality products, we focused on how we can help you in the fastest way possible so you have ample time to adjust to the ever-changing market demands.
For as long as you need help with metal fabrication, you will never regret your decision of working with us here at Kentucky Contract Manufacturing Technicians. The world-class services we offer can be yours in the cheapest and the most reasonable rates and prices.
Trust us and our metal fabrication and get the best and the highest quality of products you can ever get! Contact us now and get an estimate for all the products, components, outputs, and equipment you need to be produced!
You will never really have to look for anything else with us here at Kentucky Contract Manufacturing Technicians! We're your complete-package, full-service contract manufacturer and metal fabrication company!
Our core offerings and services at Kentucky Contract Manufacturing Technicians includes, but is not limited to, the following below:
We service multiple cities throughout the state of Kentucky. We provide all the services listed above, and much more in every city throughout Kentucky.
If you don't see your city listed or a specific service listed, don't worry. All you have to do is contact us by either giving us a call or filling out our online contact form. Then we'll discover what are some of the top solutions for you, your business, and executing a solid solution.
See our city areas of service: