Pumping Equipment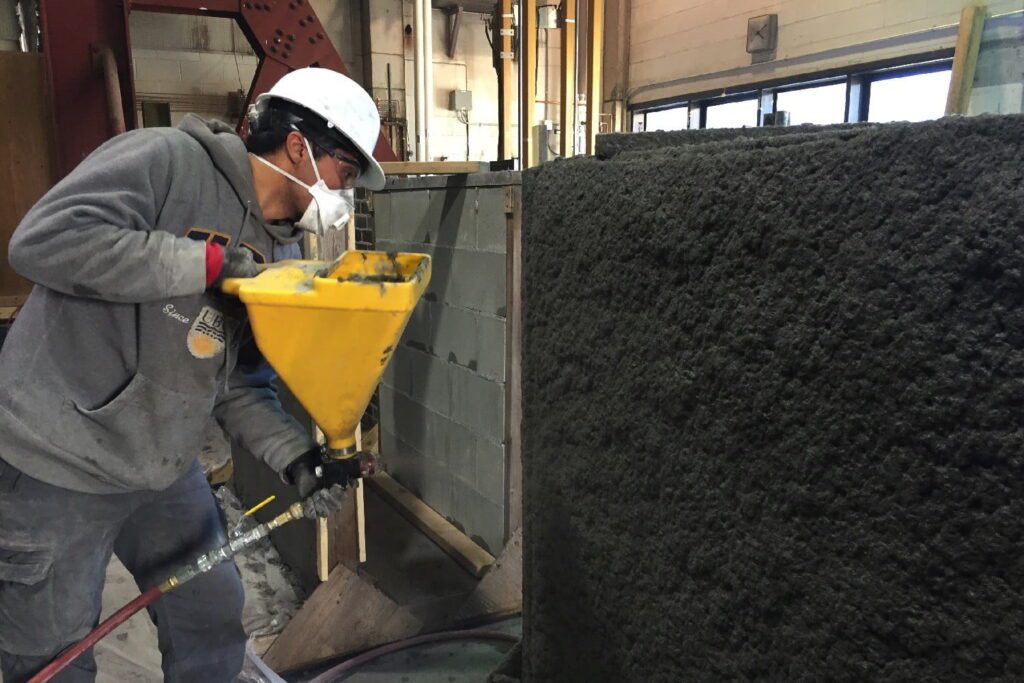 Kentucky Contract Manufacturing Technicians is a company that you can count on to help you in producing the best, the most flexible, the most durable, and the most versatile sets of pumping equipment to help you with your construction, manufacturing, and even automotive projects.
Good pumping equipment directly relays to better quality output and products – and in a faster and a swifter rate.
Kentucky Contract Manufacturing Technicians' History
Our story began with the lack of reliable sources for pumping and other construction equipment in the state. The family-owned business started and invested in the knowledge of the structural industry and construction that continued on to be experts in the metal fabrication and contract manufacturing industry as well.
As time passed, our services grew as well. We went on from the assembly of pumping and mixing equipment to the renting and selling of it, too.
Now, we are the go-to company of most contractors as well as sub-cons, construction companies, and conglomerates – and even some manufacturers when they need help in the outsourcing of mixing and pumping equipment.
Why People Love Us
The entire state of Kentucky sees us as the main and the only manufacturer capable of helping them with what they need. With our deep industry knowledge and a versatile set of skills, we are able to produce only the best and the highest quality of output our clients need.
We go on from helping them with the pumping equipment that construction-related businesses need, down to the renting and the selling of this structural equipment and components they need for their projects.
All Our Equipment Are User-Friendly
Our pumping equipment are just a few of the products and the types of machinery we have – we can also help you with other equipment and components like:
Covers and Entrapments
Brackets, Connectors, and Hooks
Nuts and Bolts
Tanks and Pumps
And Many More
Unlike the pumping equipment that other companies are offering, ours are all user friendly and they're already digital – with digital tank gauges and meters and with the help and the assistance of portability. Even an individual with little-to-no construction background is capable of operating our machines; and that's how user-friendly it is.
Little-To-No Maintenance
When you work with us, you wouldn't have to deal with the stress and the hardships of equipment maintenance because all of the pumping equipment we have are designed to be cost-effective and to be low-maintenance.
With parts easily gotten from different hardware stores and our stores, when something gets broken, it would not necessarily take you weeks to get it fixed. It has a simple, basic, but the comprehensive structure that you can work with if you need part replacements and such.
Safety is Our Number One Priority
In all of the procedures and methodologies we have, it's always safety that we prioritize – and we're not just talking about our safety, but the safety of you and the people who would be using it. We have engineered all our pumping equipment to be safe-for-use and to be durable so as to avoid dangers and injuries when operated.
Many contractors and construction companies have considered us as the best pumping equipment manufacturer in the league and it's not just because of the effectiveness and the efficiency of our equipment, but the way we handle and we assist them as well.
Why We're the Best
Our continuous support and overflow of assistance made us the number one manufacturer of pumping equipment parts, components, and prototypes. When our clients experience any type of problem, we're there – present and always ready to support them.
You can always count on us and our team of experts, say if the equipment stops operating in the ways that it should. We're one call away and we will be where you need us to be.
Whether you need us to troubleshoot and diagnose the equipment, or if you need us to repair and replace certain parts and components, we are the company you would want to deal with.
Patronize us, our products, and our services and never worry about the quality of your products or your outputs anymore. We can be your business partner in terms of the production of goods and components that you need for your business.
Our Values
Allow us to be the manufacturer who would help you with your need for renting, purchasing, or manufacturing pumping equipment. The following values that we have would certainly be what you are looking for.
Kentucky Contract Manufacturing Technicians is a company in the state known to go beyond the usual and the regular scale of manufacturing. We have created a ton of different equipment that went beyond its use.
Stuck up on deadlines for the construction project or the assembly that you need? You can trust us and our reliable team of experts and professionals to complete the job for you. Never will you be able to find a company as reliable as us as we exercised this throughout our entire time in the industry.
If we think that a certain deadline is impossible to meet, we'll be ready to tell that to you. We would not lie to you about your projects because it's going to be you who'll end up being in trouble. Every move we make is transparent and is based on pure honesty.
Are you ready to experience world-class quality services while paying for the best and the most reasonable rates and prices? We at Kentucky Contract Manufacturing Technicians are equipped with the types of machinery, technologies, and the advancements that you will need in all the current projects you have as well as the future projects to come.
Should you find yourself needing or longing for a company or a manufacturer that can help you with the pumping equipment you need – remember that we're the go-to company of construction consortiums and agencies in the state; we're even the main company that manufacturers go to when they need extra help and assistance! You will never regret working with us!
You will never really have to look for anything else with us here at Kentucky Contract Manufacturing Technicians! We're your complete-package, full-service contract manufacturer and metal fabrication company!
Our core offerings and services at Kentucky Contract Manufacturing Technicians includes, but is not limited to, the following below:
We service multiple cities throughout the state of Kentucky. We provide all the services listed above, and much more in every city throughout Kentucky.
If you don't see your city listed or a specific service listed, don't worry. All you have to do is contact us by either giving us a call or filling out our online contact form. Then we'll discover what are some of the top solutions for you, your business, and executing a solid solution.
See our city areas of service: